Ready To Live Your Best (Mid) Life?
Over the past 15 years as a Licensed Therapist, I've encountered many women who have worked hard to build their careers, create and nurture the 'ideal' family and those around them think they have it ALL.
However, inside they are really feeling:
UNFULFILLED in their careers and work.
LONELY in their marriages and relationships.
UNHAPPY with their health and body image.
If you're a woman 35 and up who desires more meaningful work, happier relationships with your spouse, kids and friends or optimal and vibrant health, you're in the right place.
Are you unfulfilled and unhappy going through the motions of your life?
JOIN THE FREE GROUP
I ask because I have been there. I was unhappy and unfulfilled in my life for a good portion of my 30s. 
I remember sitting at work and feeling blah. I couldn't put my finger on it and had a hard time describing it but day in and day out, I found myself little by little, feeling uninspired and unmotivated to take on new tasks and responsibilities. 
I felt like I had lost my spark and drive. 
I knew this was a sign of something bigger going on in my life, so I got to work. I took it little by little and day by day. I stayed curious and open to new ideas and possibilities. I hired a life coach. I read all kinds of self help books. 
And what did I finally figure out? I wasn't congruently and authentically living out my highest values. I had allowed comfort to take over. Yet this comfort was less than comfortable. 
I realized I had more in me to become. More in me to do. 
Don't get me wrong, I am not perfect and neither is my life. I hit rough patches. I struggle with certain thoughts and feelings. I can still  find myself in these situations. However the difference is that I don't ruminate and stay stuck like I used to. And when these situations and feelings bubble up, I use my new skills and take action on moving forward and out of those old ways. 
So, what does it feel like for you? 
Like me, maybe you can't put your finger on it exactly because your job is good, your marriage is good, your kids are good..yet some things are missing? It's a feeling..
Perhaps it keeps you up at night? You're daydreaming at work? You may be reminiscing about the "old" days or younger years and wishing you could have that youthful freedom and flexibility back. And when you look in the mirror and you feel meh.

For many women these feelings start to creep in around 35..
For others it's early to mid 40s..
Whatever your age, this is a stage in life that many of us struggle with and through.
But it doesn't need to be this way. You don't have to settle for this life. (I can help you find more joy, meaning and purpose in your day to day!)
You can learn how to create more meaningful work. (I can help you identify your strengths and ways to pivot your skill sets.)
You can learn how to communicate better and in healthier ways with your loved ones. (I can help you learn ways to have stronger connections with your family and friends.)
You can learn how to feel confident in your skin no matter your weight, size or shape. (I can help you learn to love the skin you're in with mindset work.)
I believe it's 100% possible for you to learn new ways of being and doing too. 
If you did, your life may look like this:
Feeling GRATIFIED with your work and career.
Feeling CLOSER & CONNECTED to loved ones and friends.
Feeling CONFIDENT in your own skin.
I have over 15 years of experience working with hundreds of women as a Licensed Therapist and am now excited to bring you my Group Coaching Program.
I know that each client has a unique story and needs. I meet my clients where they are and together, we define your goals and make a plan. I incorporate a variety of techniques and skills in my coaching style that will help you evaluate your thoughts, feelings and actions. I will help you assess your current situations and guide you in moving forward in taking the next steps. My coaching is action oriented, and you will be challenged to try new things and step outside of your comfort zone.
HOW YOUR LIFE WILL BE DIFFERENT:
You will kick fear and scarcity mindset to the curb. 
You will learn new skills that will increase your courage and confidence. 
You will identify your values and priorities and learn how to live them out congruently and authentically.
You will learn healthy coping skills. 
You will learn better communication skills. 
As you grow and evolve, you will have better relationships, increase your self-confidence and self-esteem. 
You will have me in your corner as you practice these new skills. You'll get some right, and others, not so right...but you will keep trying.
WHO IS THIS COACHING GOOD FOR?
A woman who is ready for more gratifying and meaningful work.
A woman who is ready to take responsibility for her choices, actions and life. You cannot be living a victim mentality.
A woman who knows what she needs to do to obtain better health and wellness yet doesn't take the time to follow through.
JOIN THE FREE GROUP
Even though I am a Licensed Marriage and Family Therapist, we will not be doing therapy. 
What's the difference between therapy and coaching?
As a Licensed Marriage and Family Therapist, I provide services for emotional or mental health problems, like anxiety, depression, eating disorders, personality disorders, addiction or post-traumatic stress disorder that can put people at a greater risk of other health concerns. In this role I help people process past hurts and issues that keep them from functioning normally in their day-to-day activities. 
Coaching is different than therapy. 
As a Life Coach I assist you in a thought provoking and a creative process that inspires you to maximize your personal and professional potential. It's an ongoing partnership designed to help you produce fulfilling results in your personal and professional lives. Life coaching is future focused and goal oriented. We will work together to find solutions and strategies that will assist you in living your best life. My coaching style is strength based/focused and intent on helping you find solutions, options and possibilities for living your best life. 
I truly believe living your best life means focusing on your highest values and priorities and making the decision to live them out authentically and congruently.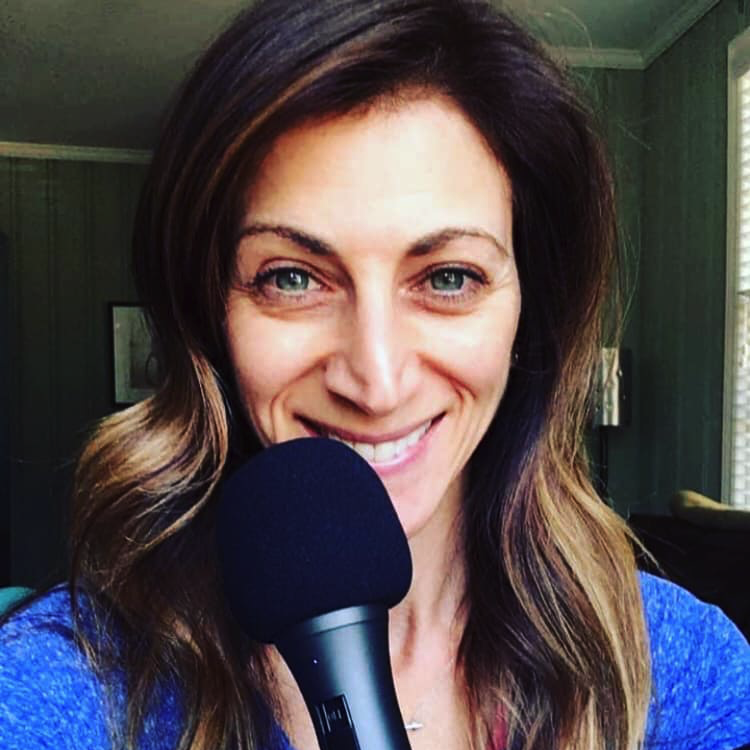 About Lisa Mustard
Lisa Mustard, MPH, EdS, LMFT has worked for a college counseling center, addiction recovery center and most recently has been working with a military branch for the past 12 years. She is the host of The Therapy Show With Lisa Mustard. She is also the Founder and Owner of Mustard Consulting, LLC.